Health Check software tool for Shanky Holdem Bot PC settings.
Over the years, many users (especially new ones), have had problems that are sometimes due to incorrect settings.
I created the following utility called HealthCheck to assist users with easily checking various computer settings.

I was originally planning on adding this into the wildfire product but I decided to just make it freely available to all.

Instructions:
- Order this free product > add to shoppingcart > checkout/confirm order > Delivery by email within max 24hours.
- The zip file and extract the executable (healthcheck.exe) into the same folder where your bot was placed.
- Run the executable.
Screenhots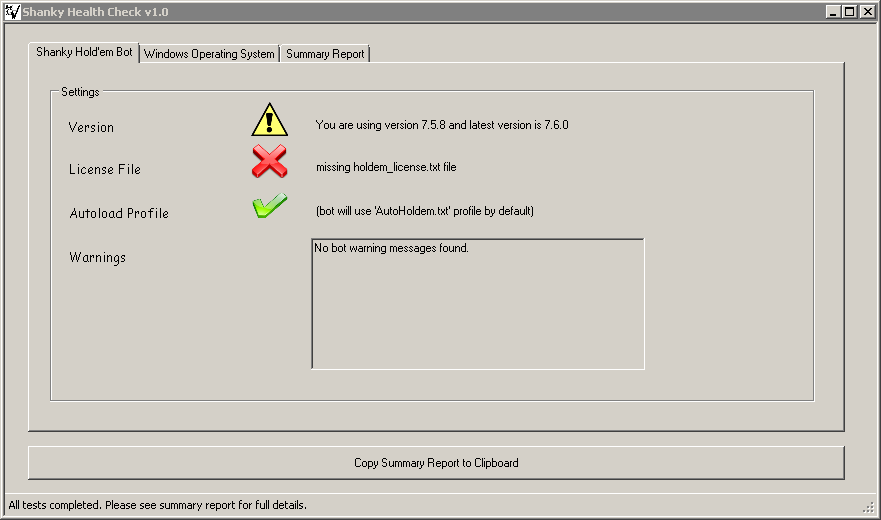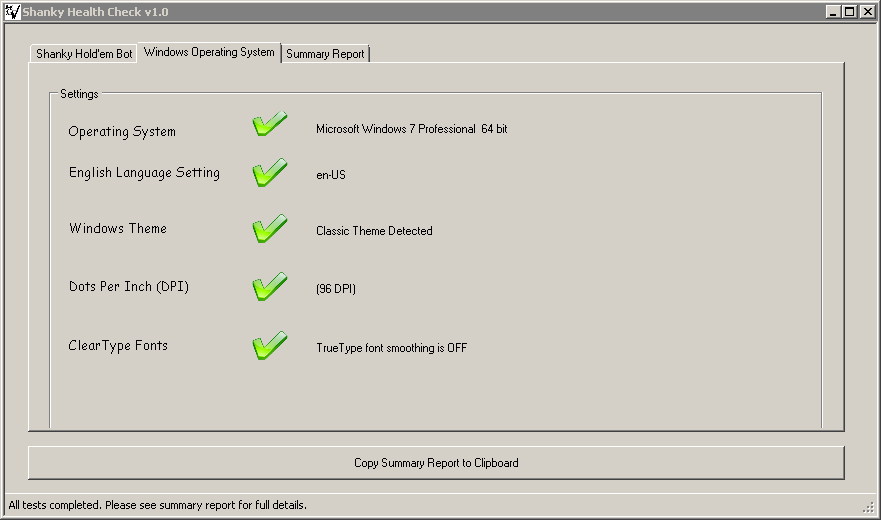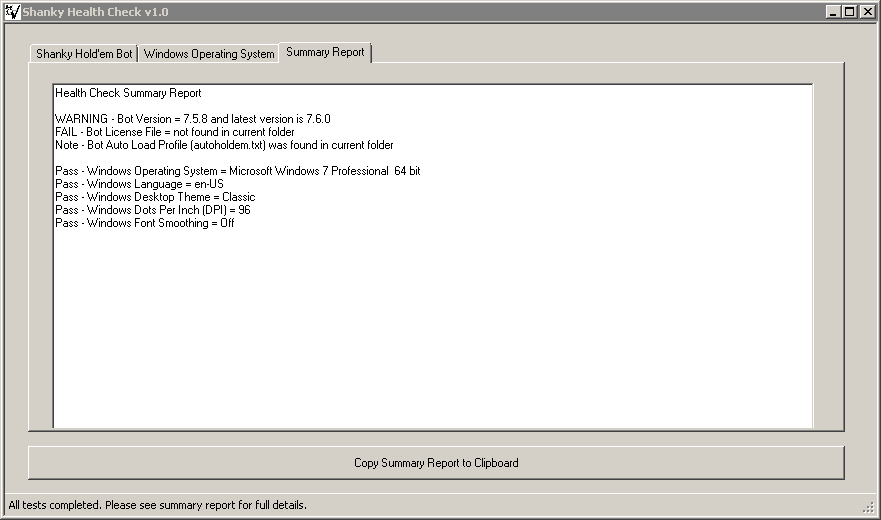 Note: The Microsoft .Net framework is required.
See the WildFire posting for instructions and download information if necessary.
Download Health Check for Shanky Holdem Bot
Brands Shanky Technologies
Product Code: Download Health Check for Shanky Holdem Bot
Availability: In Stock
Related Products
Tags: bonusbots, bot, botlicense, health check, holdembot, pc, settings, shankybot, shankytechnologies, download, latest version, software